Energy that matters.
We are Renantis. We exist to build a better future for all, by powering people's everyday lives with care.
Sustainability is part of our DNA and our commitment to sustainability reaches far beyond the traditional understanding of the term.
Although producing clean energy and enabling its use is fundamental to what we do, we believe it is our responsibility to do more.
For us, sustainability means creating shared value for all our stakeholders, whether through funding for the communities surrounding our energy plants, community ownership of our projects or ensuring that our developments are built and maintained with support from the local workforce and supply chain.
Sustainability is about safeguarding and enhancing the environment in which we operate. Building relationships with our communities, being transparent and caring in our approach, and redistributing value is at the heart of everything we do.
We are a global player in renewable energy with operational assets in the UK, Italy, the US, Spain, France, Norway and Sweden, using wind power, solar power, waste-to-energy, biomass and energy storage systems.
Our assets and growth plan
We are a global player in renewable energy with operational assets in the UK, Italy, the US, Spain, France, Norway and Sweden, using wind power, solar power, waste-to-energy, biomass and energy storage systems. Our asset base is constantly expanding and evolving as we diversify our pipeline of projects.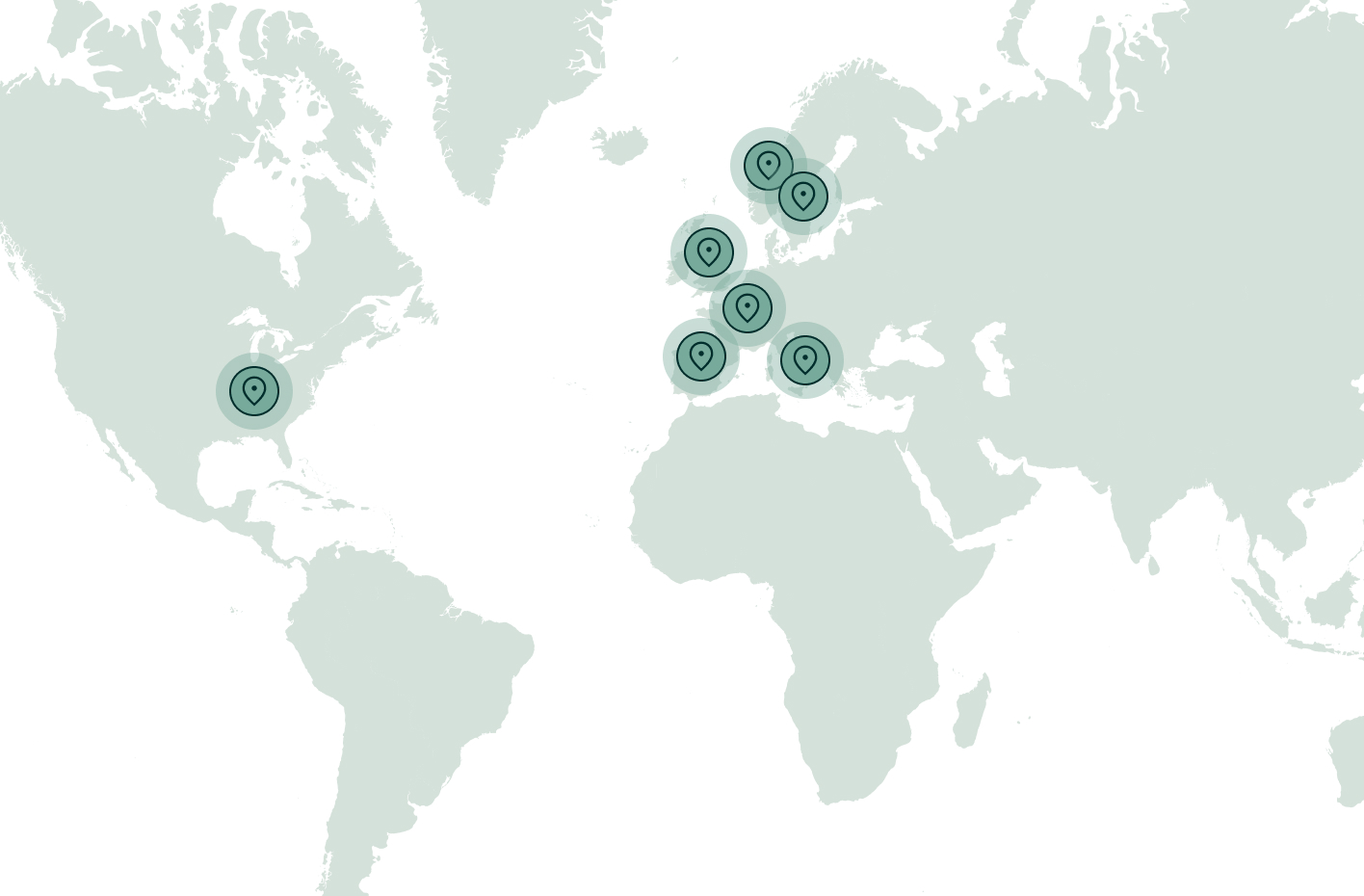 Our impact
12,291

GW awaiting authorisation

3,246

GWh generated in 2022
Economic and productive
€ 244.2M added value distributed to all our stakeholders
1,420 MW
Total installed capacity, of which
⟶ 1,096 MW onshore wind
⟶ 278 MW solar
⟶ 46 MW biomass & WTE

3,246 GWh total energy produced in 2022
10.6 GW
Floating offshore wind pipeline
⟶ 5.1 GW in Scotland and the Celtic Sea
⟶ 5.5 GW in Italy
Social and relational
46%
Plants with significant community engagement programmes
€ 1.6M
The value of community benefit schemes (UK, Sweden, Norway, France and Spain) supporting more than 40 communities
First community benefit scheme in France
Two calls for projects to provide support during the energy crisis for communities in Italy and the UK
Environmental and climate
0.53 MtCO2eq avoided GHG emissions thanks to 3,061 GWh of renewable energy produced
Agrivoltaic approach in Italy, France and Spain
Sustainability Excellence
Certificate in Spain for two new renewable projects
78% of our energy consumption comes from renewable sources
Human
43.6 hours
Average yearly training per employee

50%
The percentage of women on the BoD
Top Employer
certified 2022 for second year
753
Number of employees (+9% vs 2021)
Our services
As pioneers in the renewable energy sector, we have a strong track record of providing specialist services at all stages of the value chain – from planning to production and consumption.
Commerce and industry
We help our industry and service sector clients to procure green energy, and use energy more efficiently and flexibly.
Energy producers
We help energy producers to optimise their revenue with competitive, customised energy and asset management solutions that use available infrastructure and resources more effectively.
For transmission systems operators
We offer complete solutions for high voltage connections, to private and public users, for transmission and distribution networks globally. We can deliver turnkey solutions from engineering to construction and commissioning. We can supply all the necessary equipment, and develope protection and control systems as needed.
Along the entire value chain
Development
Identification of a suitable location for a plant, wind or photovoltaic, with characteristics such as accessibility, distance from the grid, extent of the resource, and terrain. Resolution of the permitting process for the construction of the plant.
Construction
EPC contract for everything related to the design (engineering), procurement (procurement) and construction (construction) phase of a plant, as well as its maintenance and delivery.
Energy production and dispatch
Energy produced by our renewable plants and third-party plants under management is produced and dispatched with the support of the Energy Management division.
Dispatch involves sale to the open market or offtaking agreements with third parties.
Transmission and distribution
TSOs are responsible for the transmission of electricity over long distances, from the power plants that produce it, to transformer substations so that it reaches the end customer.
Monitoring production and consumption
A platform that maximises the productivity and quality of asset management through standardisation, digitisation and automation, with a view to improving the performance of a renewable plant through predictive analytics.
IMPORTANT NOTICE
Renantis S.p.A. (formerly Falck Renewables S.p.A. ) and the companies of the Renantis Group, in particular Renantis Solutions s.r.l. (formerly Falck Next s.r.l.) and Energy Team S.p.A., mentioned on the site as indicated below, do not own or host the following website: https://www.renewables.team.
This site has nothing to do with the Renantis Group and no information contained in it originates from us or comes to us, e.g. by filling in the form in the contact section of the said site.

The contact details given on the site do not correspond to any of companies or employees of the Renantis Group.
Renantis S.p.A. has taken steps to report the incident to the competent authority and to give notice of it on the website and social media of Renantis S.p.A. and the Group's companies, in order to prevent possible fraud or phishing.
We suggest that you exercise caution and urgently report the matter to the relevant authority if you believe you have been the victim of unlawful activity.